I love Amazon Prime Day as I always end up buying more on that day than I mean to! And, I think, there are millions of other people who think the same. Actually, according to Amazon over 250 million items were bought during the two days last year! Now if you are an author, this is great for you! So many more chances to sell your book.

Amazon is keeping us in the dark about the actual day it has chosen as Amazon Prime Day, but given that July has been the favourite month for some years it is pretty likely that it will be mid-July again this year.
BUT you can only make the most of Amazon Prime day if:
• you can get yourself noticed,
• you have an up-to-date and optimum author page on Amazon
• you have optimised your keywords
• you are really using Amazon Ads properly.
Amazon has released a guide about doing just that – I've read it and feel completely overwhelmed. There is so much to do before, during and after the day especially if you are not used to promoting your book on Amazon in this way.
AND there is the time it takes to learn how to select the best keywords or set up multiple campaigns, watch the data rolling in and then analyse what is going on so you can go back to your keywords and start again. Phew! I am exhausted just thinking about having to do all that.
AND…
You can't leave it to the day, you need to be thinking about reaching more potential buyers of your book NOW so you are ready for July.
Never fear! I have the solution!
And it is a solution that a number of Goldcrest Books authors are taking advantage of already. So this year, to get ready for Amazon Prime Day, I will be working with Mark James of www.authorsales.co.uk
So, I won't need to worry about:
• keywords,
• optimisation,
• ad campaigns
• choosing how to set up my bids (or even learn what an actual bid is!)
• reviewing my bids
• knowing what my top keywords are
• grappling with the Ads dashboard
• And what is my ROAS anyway!!
No, I don't need to stress about any of that! And nor do you – you can carry on doing what you do best and enjoy the most – writing!
Because Mark will have all that under control (and he actually seems to enjoys it!!).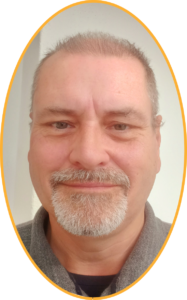 Thanks Sarah, I do find it fascinating how both fiction and non-fiction books with entirely different goals can be positioned in front of one of the millions of potential Amazon buyers, and how all the data I see, gets to tell yet another story. The story about 'who buys a particular book or ebook and why', and 'really what their motivation is'. It's then about honing in on those motivations to sell more.
That is what I find the most interesting, as you try to peer through the veil of numbers and acronyms to understand how to best optimise for the agreed goals and it works. When sales build for a previously published book or when you are able to keep profitable sales rolling in for a new title, happy clients that's what I enjoy.
Be ready to make the most of Amazon Prime Day and sell more books:
Contact Mark James at: mark@authorsales.co.uk and visit his website at www.authorsales.co.uk for more information on how to sell more books on Amazon.
If you have finished your book, but need help to get it published and ready for Amazon Prime Day then get in touch with me at: publish@goldcrestbooks.com and visit my website to find out how my team and I can help you: www.goldcrestbooks.com
https://www.goldcrestbooks.com/wp-content/uploads/2022/05/Are-you-ready-for-amazon-prime-day.png
1179
2073
Sarah Houldcroft
https://www.goldcrestbooks.com/wp-content/uploads/2018/01/GC-logo-trans-background-sml.png
Sarah Houldcroft
2022-05-13 12:59:57
2023-01-31 13:45:47
Are you ready for Amazon Prime Day?