COACHING
&

PUBLISHING FOR BUSINESS OWNERS

&

COACHES
Have you ever dreamed of writing a book?
Are you staring at a blank page struggling with what to write or how to find your idea?
Do you have lots of content to restructure and transform into a book your readers will love?
Together we can make the dream of writing your book a reality!
Goldcrest Books turns business owners into published authors and that means YOU if you are a business owner committed to writing a book to grow and develop your business.
Just imagine what you could do with your book…
establish yourself as an expert
find new clients more easily
create opportunities for more business
make better use of existing opportunities
grow your email list
drive more traffic to your website
increase your exposure – Go GLOBAL!
fulfill your dream and become a published author
Enrolling on a Goldcrest Books Publishing Programme gives you:
the ability to begin writing without the stress of worrying how
access to a marketing and publishing expert
the chance to develop  your own creativity
the opportunity to get all your questions answered
accountability; keeping you on track
a programme with a personal touch – small groups or 1-2-1
a finished paperback and ebook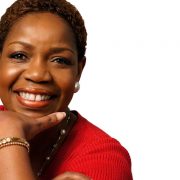 As a publishing consultant, Sarah is knowledgeable and competent in the book-writing business! I came to Sarah as a complete novice in this field and she guided and nurtured my writing and publishing ambitions with professionalism and calmness. My book, Work Your Quirks, would not have seen the light of day without Goldcrest Books and of course Sarah at the helm. If you are looking for someone who has the patience of a saint, yet a strong will to coach you to focus on getting your book published, Sarah is the go-to person. She's a #bookduola in my view – no contest.
Check out our book coaching
&

publishing programmes
Email today to find out more about writing your book with Goldcrest Books and fulfill your dream of becoming a published author this year!