BOOK DEVELOPMENT SESSION FOR BUSINESS BOOKS
Are you dreaming of becoming a published author?
Do you want to finally finish your book to boost your business?
Are you wondering what to do with the idea you have?
A Book Development Session will give you a new perspective and ideas on HOW to bring your book to life.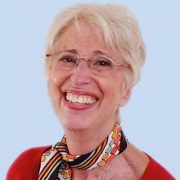 I don't know how to thank you for an amazing session this morning, guiding me through the maze of what I need to think about and do to do justice to my book from building a strong foundation with my website to how to do an exciting and fun book launch!
You more than exceeded my expectations and I can't thank you enough.
90 minutes over Zoom
1-2-1 session to discuss writing and publishing. This can be, for example, to help you:
create an idea to compliment your business
develop an idea you already have
solve your writer's block and get you writing again
find out what else you need to put in your book
options for publishing
answer any specific questions that you may have regarding writing and publishing or promoting your book.
What do you need help with to finish your book?
I'd love to help you
At the end of the call you will have action points to progress and follow up email consultation for 7 days.
Book your session today: