Are you asking yourself 'How do I get started with my book?' or 'What do I do now I've written my book?' or even 'How do I publish and promote my book?'
We can help you.
We are a team of publishing professionals who take great pleasure in the personal touch we offer our clients. We like to think we are as passionate about your book as you are and want to offer the best possible service regardless of where you are in the writing and publishing process.
We take the stress out of publishing your book whether you are a new author or one with several books to your name. We help you to be empowered by your writing and publishing journey, not stressed and fearful about the process or technicalities.
Goldcrest Books was founded by Sarah Houldcroft who has been working with authors for many years. She has a background in sales and marketing as well as publishing, is tech-savvy and as an avid reader brings a new perspective to the publishing process.
Her writing workshops and publishing programmes have been very well received and she is often asked to speak at events, writers' days, webinars and Facebook Lives.
Sarah is backed up by a great team of experts and between them they have over 20 years of marketing and publishing experience.
So if you are looking to publish, possibly for the first time, and are unsure how to go about it, what to do next or need more specialised help, then you will be in knowledgeable and experienced hands with Goldcrest Books.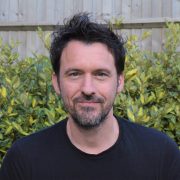 I have known Sarah Houldcroft since Goldcrest Books published my debut fiction novel, The Caterpillar Girl, in 2016. Sarah's expertise was invaluable every step of the way, from her editing and proofreading contacts, through to the formatting, printing and eventual publication of the book. It is great to see an independent publishing company thriving, and Sarah deserves every success. I would highly recommend Goldcrest's services.
Start your writing journey with us
If you are a business woman who wants to develop and grow her business with a book then you need our Write a Business Book section so you can chose a programme to suit you or request a specialised quotation.
Struggling to Promote Your Book?
If you already have a book but are struggling with how to promote it then you need our Promotion section where you can find out how we can help you with tailor-made strategy sessions or more specific PR and promotional needs.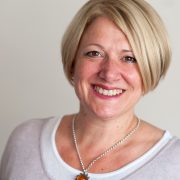 As a business coach and sales trainer, I was busy with my clients but I wanted to finally finish writing my first book called Make Your Mondays Matter. I was so relieved when I met Sarah who said she could publish the book for me and take away all those headaches of self-publishing. Phew, what a relief! I was thrilled she could do this for me as that was the main thing stopping me. With her skills, passion and patience we have created something I'm very proud of as Sarah brought my ideas for my book to life.
Sarah and her team advised and formatted my book ready to print and publish. Sarah worked her magic to make it available on Amazon and created my ebook version for Kindle. Saving me so much time. And I'm thrilled to say within the first 3 months after it was first published, Make Your Mondays Matter won an award and I'm honoured to be a Finalist in the International Book Awards 2019 for Business: Sales Category.
If you're looking to see your book in print, get in touch with Sarah and you can make it happen. A top team to work with. Thank you Sarah. Now, I'm off to plan the next one!
Books by Sarah Houldcroft
Have you ever dreamed of becoming a published author?
Is your book languishing on your laptop gathering dust?
Do you want to publish but don't know how?
Packed with valuable information, How do I PUBLISH my book? is an essential step-by-step guide to the publishing process and how to publish your book. You will discover everything you need to know to get your book ready for your readers.
Find out:
• Options for publishing
• Copyright and legal matters
• Have you got all the parts you need?
• What is an ARC?
• Resources
and more…
With the knowledge you gain from reading How do I PUBLISH my book? you will have a much better idea how to proceed and fulfil your dream of becoming a published author.
This is a colouring book with a difference. It contains 52 inspirational quotes with designs from nature. Once you've been inspired by the quote, you can relax, enjoy some mindful colouring and write down your top achievements as the week progresses. There is a page for each week and you can start colouring at any time during the year.
Once you have coloured in all the pages, you will have a wonderful record of your achievements over the year. You will also have taken some valuable mindful moments for yourself each week.
Listen to Sarah being interviewed on Just Women – Brooklands Radio, by Jackie Mitchell
Listen to Sarah being interviewed by award-winning coach Jenny Garrett