BLANK PAGE TO PAPERBACK GROUP PROGRAMME
Do you want to write a business book?
Struggling to think of what to write or how to start?
Discover the book in you.
I'm Sarah and I've helped business owners, just like you, write and publish their books.
Through my Blank Page to Paperback programme you can get answers to all the questions that have been stopping you write.  You will be part of a small group so you can share your thoughts and get feedback. Plus, under my guidance, you can develop your creativity and find the focus and direction you need to produce a book that will enhance your business and elevate your expert status.
Writing your book shouldn't be stressful, it should be fun! And that is what you will experience during the accountability calls which form part of my coaching programmes. I aim to inform and inspire you to create your book and I can't wait to publish it for you so your dream of becoming an author can come true.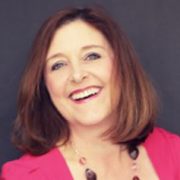 "I knew I had my book in me but the fact I had no idea how to get it into finished book format and published created a blocker to me doing anything. Over the time we spent together Sarah worked through all the really important info, tips and great advice/feedback that you really can't do without if you want to be a published author.  Her style and fun approach makes everything so enjoyable. She absolutely knows her stuff!"
The Blank Page to Paperback Programme will suit you if you want to…
establish yourself as an expert
find new clients more easily
create opportunities for more business
make better use of existing opportunities
grow your email list
drive more traffic to your website
increase your exposure – Go GLOBAL!
fulfill your dream and become a published author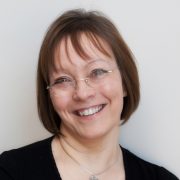 "The existence of my book owes much to my publisher, Sarah Houldcroft of Goldcrest Books, who showed me that it was possible for me to write my first book, and who kept me on track with her knowledge and experience"
What's included in the programme?
Start with a half day workshop
Guided exercises to discover the book in you
Access to a marketing and publishing expert
Course duration is 16 weeks to finished book draft
The chance to develop your own creativity
Worksheets and videos
Feedback on your manuscript within the group
Get all your questions answered
Accountability – regular group calls keeping you on track
 A programme with a personal touch
A finished paperback and ebook
Your finished book draft professionally proofread
Allocation and registration of ISBNs with worldwide distribution opportunities
Professionally designed book cover
Ebook formatting for Kindle and other ereaders
1-2-1 Final sign-off call of 30 minutes.
At the end of the programme you will have your very own paperback book in your hand and an ebook on your Kindle. You will know how to make the best use of it to grow and develop your business.
Email me today to find out more about the course and when the next one begins so you can fulfill your dream of becoming a published author this year!