I love signed books and where better to get one than a book launch when the author can sign it personally for you.  But if you are an author then there is far more to a book launch than just signing your book. You need to consider the when, where and how of your launch. Now I have been to some great book launches recently and each of them has been different.
For example: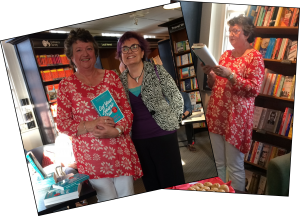 I went to Waterstones in Market Harborough for the launch of Cherry Whiskin's debut novel, Eat Your Heart Out where she read from her novel and we ate some of the foods which, in her novel, are banned! (You will have to read the book to find out why! It will be available on Amazon soon)
A few weeks before I was in London at another Waterstones branch for the launch of Make Your Mondays Matter by Jo James where we drank fizz and networked  before Jo spoke about how she wrote her business book.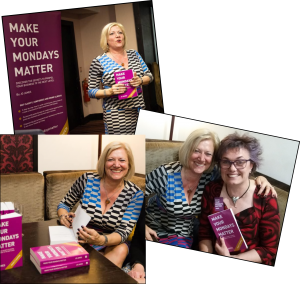 I have also attended launches where there has been a raffle to raise money for charity. Some have been free and others I've bought a ticket and received a copy of the book as part of the deal.
There are no fixed rules on the format of your launch but you do need to decide how you want to organise yours. So to help you, here is a list of 7 things to consider to make sure your book launch is a success.
Do you have a budget for your launch – you may need to consider the cost of hiring a venue. Are you going to provide food and/or drink for your attendees? How about promotional leaflets or the cost of having enough printed books?
Choose your venue – do you have a local bookshop that would be willing to let you hold your launch either during opening hours or after it has closed? Would a café or bar work well considering the content of your book? Or is there a location that is featured in your book where you could hold an event? Where you hold it can also depend on what time of day you choose.
Are you going to sell tickets or will it be a free event. If you decide to charge then does the ticket price include a copy of your book? How are you going to collect the money before the event and on the night? Eventbrite is generally a good option before the event. Remember, you may not have time to collect money from people on the night so can you arrange for someone to do that for you?
Will you be reading from your book? If so decide what to read before the night and practice reading aloud.
What will be the format for the launch? Will you be giving a welcome speech or thanking everyone? If so write something beforehand so you don't forget to thank someone. When will you be signing your books and whereabouts in the venue will you be doing it?
Can you offer attendees something extra for attending the event? If you have written a business book could you offer them something connected with your business? Bookmarks with details of any other books you have written go down well, especially for fiction writers. Do you have a way to collect contact details so you can keep in touch after the event?
How will you let people know about your launch? Promotion via social media, email, newsletter, word of mouth, posters in bookshops, networking events? Go through your contact list too.
If you have considered these points well in advance of your launch then all you need to do on the night is enjoy yourself and see your new readers queuing up to have their copy of your book signed.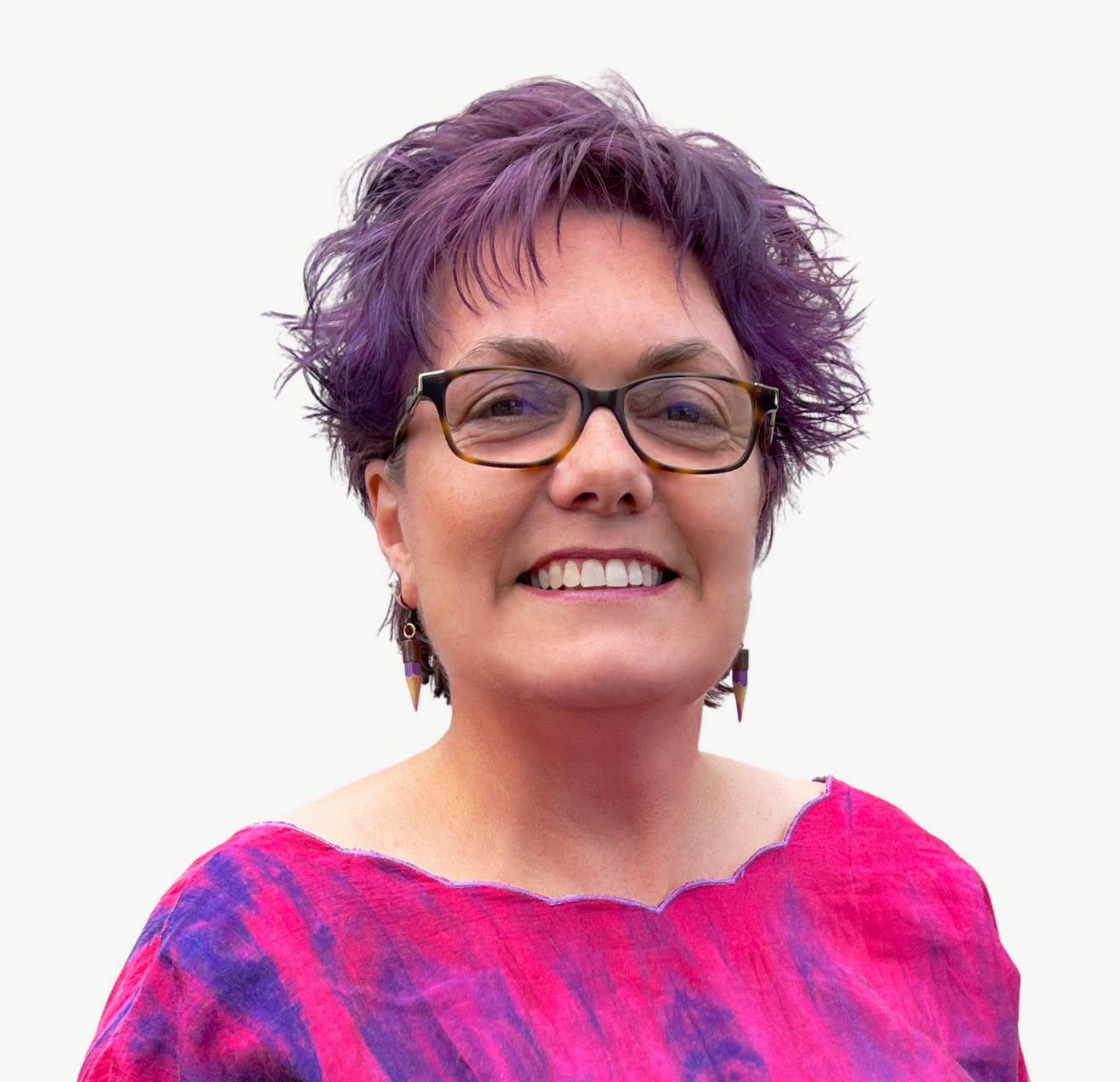 Sarah Houldcroft, the founder of Goldcrest Books, has been working with authors for many years. She has a background in sales and marketing as well as publishing, is tech-savvy and as an avid reader brings a new perspective to the publishing process.
Her writing workshops and publishing programmes have been very well received and she is often asked to speak at events, writers' days, webinars and take part in Facebook Lives.
https://www.goldcrestbooks.com/wp-content/uploads/2019/06/signed-books-for-blog-post-final.jpg
968
1984
Sarah Houldcroft
https://www.goldcrestbooks.com/wp-content/uploads/2018/01/GC-logo-trans-background-sml.png
Sarah Houldcroft
2019-06-12 10:18:11
2019-07-31 08:52:00
7 Things to Make your Book Launch a Fantastic Success