I love Amazon Prime Day as I always end up buying more on that day than I mean to! And, I think, there are millions of other people who think the same. Actually, according to Amazon over 250 million items were bought during the two days last year! Now if you are an author, this […]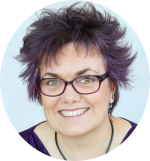 Sarah Houldcroft, the founder of Goldcrest Books, has been working with authors for many years. She has a background in sales and marketing as well as publishing, is tech-savvy and as an avid reader brings a new perspective to the publishing process.
Her writing workshops and publishing programmes have been very well received and she is often asked to speak at events, writers' days, webinars and take part in Facebook Lives.