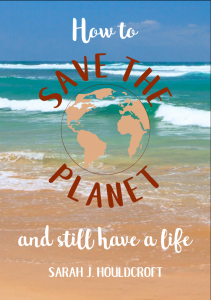 Sarah's new book is coming out soon, but we wanted to share the cover with you now.
The book will be available soon and will help readers through the maze of trying to be environmentally friendly. There is so much going on in the media at the moment, particularly on the subject of plastic. Sarah has researched this herself as she wanted to do something positive to change her lifestyle and do her bit for our ailing oceans. 
How to save the planet and still have a life will be full of tips and information about products that will help reduce the plastic in your life. It will also look at the chemicals in make-up and cleaning materials and offer homemade alternatives. There is a resource section with useful weblinks and loads more. You will find tips for each area of your day from the time you get up until when you just have to party!
If you would like to be notified when the book will be published drop us a comment below.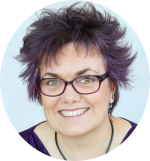 Sarah Houldcroft is the founder of Goldcrest Books and has worked with authors for a number of years. She coaches business women who want to write a book to develop their business.
Goldcrestbooks publishes these books and also fiction in a variety of genres. She has also successfully run workshops and online courses  for business women and authors.
She loves speaking at networking events and writers' days.
https://www.goldcrestbooks.com/wp-content/uploads/2018/01/GC-logo-trans-background-sml.png
0
0
Sarah Houldcroft
https://www.goldcrestbooks.com/wp-content/uploads/2018/01/GC-logo-trans-background-sml.png
Sarah Houldcroft
2018-04-21 12:15:28
2018-04-27 18:57:44
How to save the planet and still have a life